Donate to PhxSoul.com — Support Our Growth!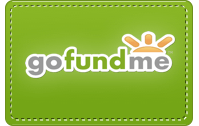 PhxSoul.com has BIG DREAMS!
When I originally launched this Website, I only wanted to provide information that would help African Americans grow to love the Phoenix area as much as I do.
I am a native and I wanted to share information about great places to go, fun events and tips for survival in a metropolis with a small black population!
I never could have imagined that I'd have more than 9,500 visitors every month. I never would have foreseen that I'd receive dozens of e-mails per week from people who wanted to spread the word about the events, businesses and organizations through my Website.
I never could have imagined that I'd have a small team of dedicated people to help me grow this Website into the great resource that it is today!
Now it's time for PhxSoul.com to grow into a Website that can provide so much more for the community!
PhxSoul.com wants to offer video, message boards, chat rooms, personal profiles for visitors and more effective advertising opportunities for businesses and corporations.
In order to offer these features, PhxSoul.com needs your help!
PhxSoul.com asks for donations (whatever you can give) from readers to help us take this Website to the next level. You can make your donation online with your credit card – your gift will be safely and securely processed by PayPal.com.
Unfortunately, your donation is not tax-deductible but you can take heart in knowing that an investment in PhxSoul.com is an investment in your community.
Your contribution will only be used for the purpose of enhancing PhxSoul.com.
We will use the funds to shape PhxSoul.com into one of the most dynamic Websites you've ever seen! 
Click on the DONATE button above to make your financial gift today!